Assistant Director of Advising for Student Transitions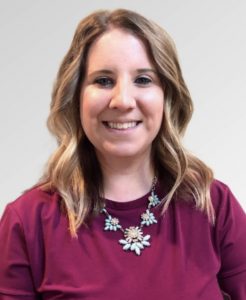 Assistant Director of Advising for Student Transitions
Office: Engineering II,  Room 301
Phone: 860-486-3245
Email: shoshana.armington@uconn.edu
Walk-in hours: Discontinued for Spring 2020 due to the COVID-19 situation. If you need assistance, please email your advisor.
Appointments can be made through nexus.uconn.edu
About Shoshana: Shoshana completed both her B.S. in Human Development and Family Studies and M.A. in Educational Psychology at the University of Connecticut in Storrs, CT. While obtaining her Master's degree, she worked as a graduate assistant in the Department of Wellness and Prevention Services. In this role she assisted in the development of programs and resources for students, parents, and staff regarding wellness topics. After graduate school, she worked as a school counselor in Connecticut providing comprehensive counseling services to meet preventive, developmental, and remedial needs of students and families. Additionally, she worked as an Adult Education Counselor to assist students in earning their high school diploma.
Shoshana's professional experiences in education over the past eight years have helped shape her holistic approach to the field of advising. In March 2014, she joined the School of Engineering's advising team and currently advises Undecided Engineering, Regional Campus and ACES pre-engineering students. Her primary responsibilities are to advise engineering students at all UConn campuses regarding course scheduling, degree planning, and career enhancement. She also monitors student progress, assists during academic and personal difficulties, and coordinates prospective engineering and orientation registration sessions. Additionally, Shoshana serves as an advocate and resource for her students to help them find opportunities that will enhance their experience at UConn and beyond.
In her spare time, Shoshana enjoys many activities including golf, dance, Zumba, and crafting.