Denise Mashmasarmi, Academic Advisor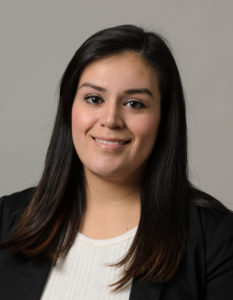 Academic Advisor: Electrical Engineering / Computer Engineering
Office: Engineering II, room 200C
Phone: 860-486-5913
Email: denise.mashmasarmi@uconn.edu
Walk-in hours: Mondays and Thursdays – 9:30am to noon
Appointments can be made through nexus.uconn.edu
About Denise: Denise completed her B.A. in Psychology at Humboldt State University and her M.S. in College Counseling and Student Development at Azusa Pacific University in California.
Prior to this role, Denise worked as an Academic Advisor at American International College, where she assisted students on their academic journey, through major changes, planning out course schedules, getting acquainted with the campus community, and managing academic challenges.
In her role as academic advisor for Engineering, she advises students in planning an academic program, course registration, change of major, managing academic difficulties, completing a plan of study, and other academic related matters.