ATTN: Due to the university moving to remote instruction for Spring 2020, tutoring will be online starting April 1st, 2020. See this google doc  for instructions on online tutoring.
Academic peer tutoring is available to assist undergraduate engineering students with coursework in selected science, mathematics, and engineering disciplines and courses as named below. Tutoring is provided by well qualified undergraduate students in the Engineering Tutoring Center located in the Engineering II building, room 325, on a drop-in basis, during the center's published hours.
Another resource offered by the University is tutoring in Q courses and writing through its Q-Center and Writing Center tutoring programs. For schedules and information pertaining to these tutoring options, please visit the Q-Center and Writing Center pages.
For more information, please contact the Tutoring Center Coordinators: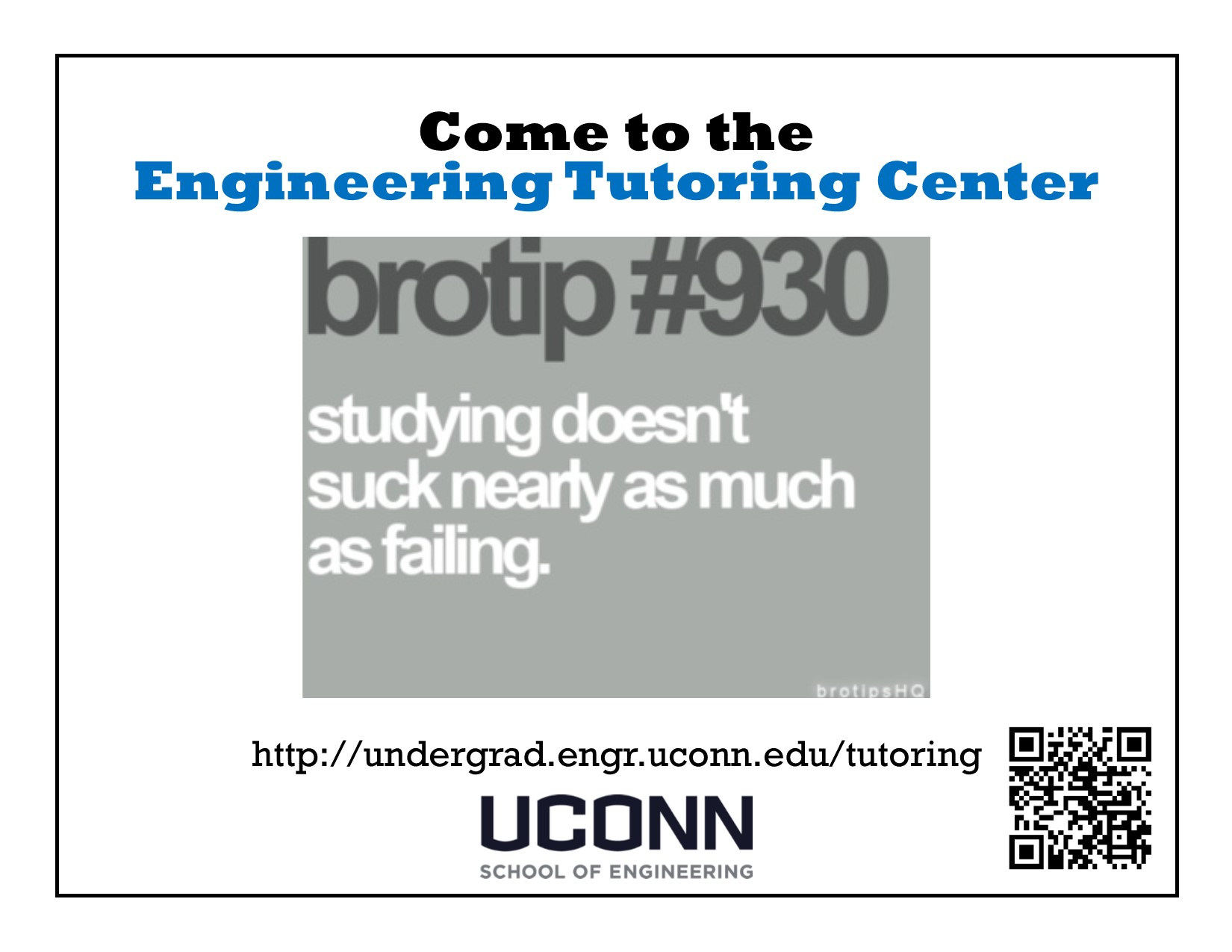 Althea Lozefski
Phone: 860-486-8079
Email: althea.lozefski@uconn.edu
Ashley Rose McLaury
Phone: 860-486-2366
Email: ashleyrose.mclaury@uconn.edu