Althea Lozefski, Academic Advisor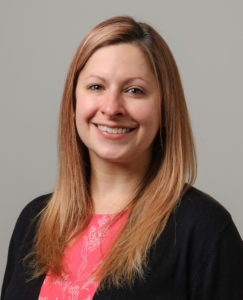 Academic Advisor: Civil Engineering / Environmental Engineering / Management & Engineering for Manufacturing /Engineering Physics
Tutoring Center Coordinator
Office: Engineering II, Room 300
Phone: 860-486-8079
Email: althea.lozefski@uconn.edu
Walk-in hours: Discontinued for Spring 2020 due to the COVID-19 situation. If you need assistance, please email your advisor.
Appointments can be made through nexus.uconn.edu
About Althea: Althea started here at UConn in the School of Engineering in the Spring of 2008 as the Program Assistant for the Environmental Engineering Program. In this position she had a variety of undergraduate and graduate program duties including, 1st point of contact for all students and parents, accreditation preparation, Graduate Student Application processor, maintaining the Program Budget along with faculty grants & budgets, travel, reception and seminar planning and implementation, along with many more duties.  In the Spring of 2016 she transitioned over to become an Academic Advisor for Electrical Engineering, Computer Engineering, and Engineering Physics.  Althea earned her BS in Business Management from Franklin Pierce University and is planning to continue her education in higher education in the near future by taking courses through the University of Connecticut to receive her Master's Degree.
In her current role as Academic Advisor for the Electrical and Computer Engineering Department, she advises students in planning an academic program, new student orientation, course registration, crafting planned programs of study, advises students on Academic Probation, changing majors, and assists students with other academic related matters.
This fall Althea will be teaching a First Year Experience course for the Engineering Learning Community.